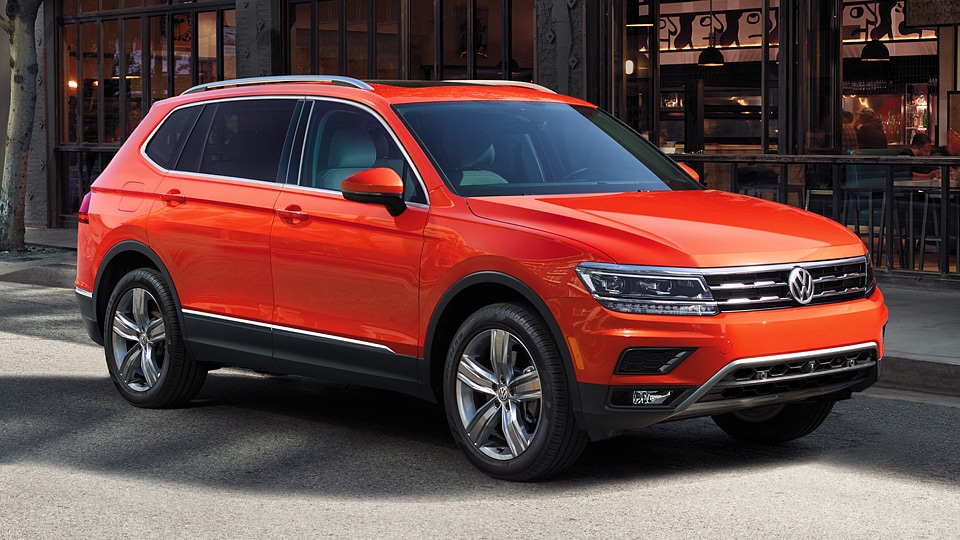 VOLKSWAGEN TIGUAN NAMED A BEST NEW SUV FOR TEENS BY U.S. NEWS & WORLD REPORT
Award highlights vehicles based on a combination of available driver assistance features, safety and reliability ratings, and critical acclaim.
HERNDON, VA (August 21, 2018) - Volkswagen of America, Inc. is pleased to announce that the Volkswagen Tiguan has been named Best New SUV for Teens in the $35,000 - $40,000 category by U.S. News & WorldReport. To be awarded one of the Best New Cars for Teens, a vehicle must have the best combination of reliability ratings, crash test scores, available advanced driver assistance features and top critical recommendations in the U.S. News Best Cars rankings in its price category.
"The Tiguan's long list of available active safety features can give new drivers - and their parents - peace of mind when they hit the road." says Jamie Page Deaton, executive editor of U.S. News Best Cars. "The Tiguan also has strong crash test and reliability ratings, making it a smart choice for families getting ready to hand over the keys."
All 2018 Best New Cars for Teens winners have available forward collision warning, lane departure warning - which alerts the driver if the car strays out of its lane - and lane keeping assist, which can also help keep the car in its lane.
The second generation Volkswagen Tiguan was introduced in 2017 as a 2018 model. It features larger dimensions than the previous model, flexible seating for up to seven passengers, and available high-tech infotainment and driver-assistance features. Building on the SUV's fun-to-drive nature, the 2018 Tiguan has a 2.0-liter, turbocharged four-cylinder TSI® engine, with an eight-speed automatic transmission and available 4Motion® all-wheel-drive. The compact Tiguan SUV is available in S, SE, SEL, and SEL Premium trim levels.
About Volkswagen of America, Inc.
Founded in 1955, Volkswagen of America, Inc., an operating unit of Volkswagen Group of America, Inc. (VWoA) is headquartered in Herndon, Virginia. It is a subsidiary of Volkswagen AG, headquartered in Wolfsburg, Germany. VWoA's operations in the United States include research and development, parts and vehicle processing, parts distribution centers, sales, marketing and service offices, financial service centers, and its state -of-the- art manufacturing facility in Chattanooga, Tennessee. The Volkswagen Group is one of the world's largest producers of passenger cars and Europe's largest automaker. VWoA sells the Atlas, Beetle, Beetle Convertible, e-Golf, Golf, Golf Alltrack, Golf GTI, Golf R, Golf SportWagen, Jetta, Passat, Tiguan, and Tiguan Limited vehicles through more than 650 independent U.S. dealers. Visit Volkswagen of America online at www.vw.com or media.vw.com to learn more.
About U.S. News & World Report:
Celebrating its 85th year, U.S. News & World Report is a digital news and information company that empowers people to make better, more informed decisions about important issues affecting their lives. Focusing on Education, Health, Money, Travel, Cars and Civic, USNews.com provides consumer advice, rankings and analysis to serve people making complex decisions throughout all stages of life. More than 40 million people visit USNews.com each month for research and guidance. Founded in 1933, U.S. News is headquartered in Washington, D.C.
Further Reading
Make an Inquiry